Develter is a company created in 1995 by Stéphane DEVELTER, its founder set up a concept of road safety training which very quickly made its reputation. This expertise and know-how have made it possible to develop educational tools with high added value.
Since 2004, Develter has been developing its driving simulators, which he is constantly developing and innovating.
Develter now includes a team dedicated to the development of driving simulators on both hardware and software to offer you turnkey solutions, 100% Develter, 100% French.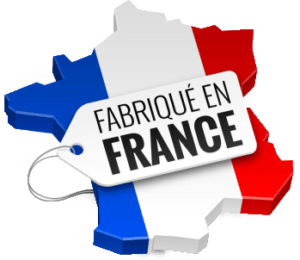 Develter and the Média
Driving simulators in TV reports
February 26, 2023
Develter partner of the Auto-Moto program on TF1 on Sunday February 26, 2023.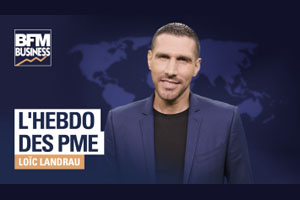 July 17, 2020
BFM Business, the 1st French channel for economic and financial information, presents the Develter company during its program "Objectif Croissance" broadcast on July 17 but also on August 6 and during September.
June 23, 2020

110 km/h or 130 km/h on the highway?
Our simulator was used by TF1 to illustrate their report, during the Journal du 13H and 20H.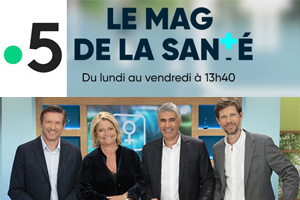 November 05, 2019
"Le magazine de la santé" on France 5, hosted by Marina CARRERE D'ENCAUSSE and Régis BOXELE, addresses the subject of cannabis and its effects on driving.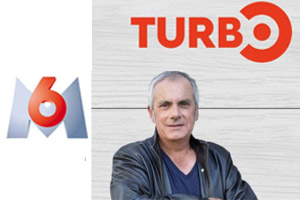 October 13, 2019
"TURBO" on M6, Dominique CHAPATTE tried our simulator at the Motor Show in LYON on the stand of one of our customers DRIVE INNOV.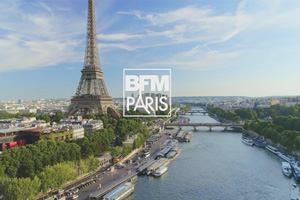 February 20, 2019
Our company was again in the spotlight on February 18, 19 and 20, 2019 on BFM PARIS in the program "Vivre en région".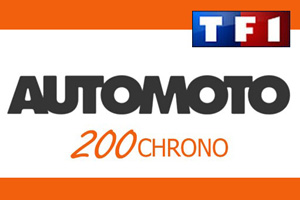 January 09, 2018
AUTO-MOTO, in the 200 CHRONO section.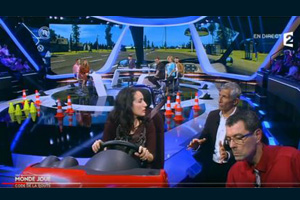 May 23, 2017
Tout le monde joue avec le code de la route, program presented live by Nagui.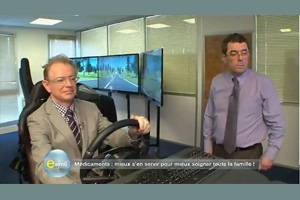 January 12, 2014
During his show E=M6, Marc LEGSSY wanted to test the effects of medicines on driving.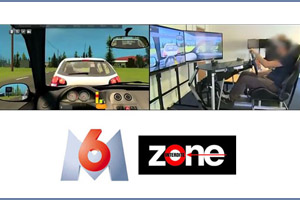 November 10, 2013
Thanks to the simulation, the drivers found themselves in the situations they caused or suffered on the road. Risky behaviors that make you think, Emission Zone Interdite.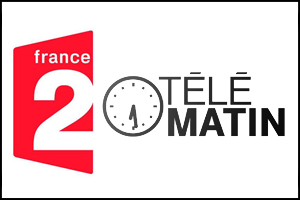 November 05, 2013
During the Télé Matin program, you were able to discover the DEVELTER driving simulator. This educational tool will soon become essential for driver training.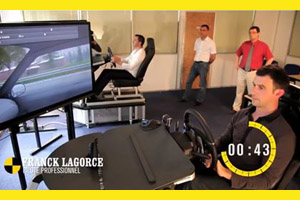 October 25, 2013
During the program, "On n'est pas que des Cobayes" on the theme "Can we fight against sleepness at the steering wheel", a host and a racing driver compete on the Develter simulator.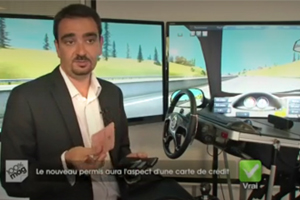 September 09, 2013
During the program 100% MAG, section "Vrai/Faux – Le nouveau permis de conduire", Pierre CHASSERAY, General Delegate of the association 40 millions d'automobilistes, was filmed in front of the Develter simulator.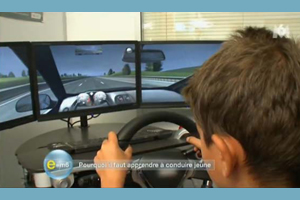 October 03, 2010
A 12-year-old future driver "competes" with a 40-year-old driver on the Develter Simulator, in E=M6.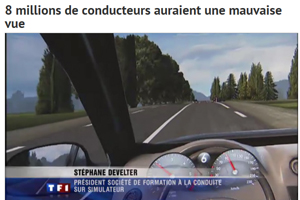 June 07, 2010
TV report as part of our partnership with ASNAV (association nationale pour l'amélioration de la vue)
Subject: Before hitting the road this summer, consider having your eyesight checked. This is the watchword of the days of vision.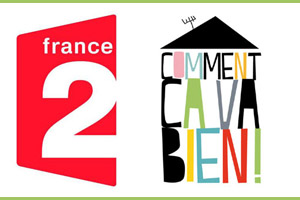 February 04, 2010
"Comment ça va bien" by Stéphane BERN highlighted the importance of properly training drivers in the dangers of the road and teaching them how to react effectively to avoid accidents.
An award-winning concept at national, European and international level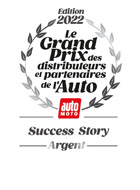 March 2022, Develter receives, during the Awards Ceremony organized by Auto-Moto and Medias France, the silver medal at the Grand Prix of auto distributors and partners, in the Success Story category.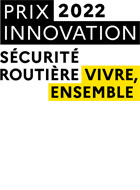 March 2022, 
Road Safety Innovation Prize for the Rehab Evolution II simulator specially developed for rehabilitation.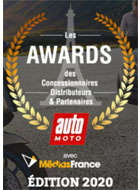 Juin 2020, our company was selected for the Auto-Moto AWARDS with Media France; the award ceremony took place on March 24, 2022 at the Georges V hotel in Paris..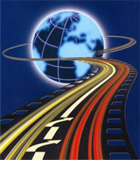 February 2015, the "Concept Developer" again rewarded. Develter received the Innovation Award at the World Road Safety Film Festival. Our Concept, illustrated with our simulators and interactive courses, was again awarded.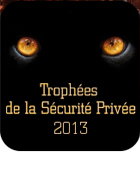 In 2013, our "New Generation Driving Simulator" was nominated Best Innovation of a Large Group, of a SME or a Start-up at the Casino de Paris.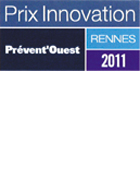 In 2011, our "light/heavy vehicle driving simulator" received the Innovation Prize at the Préventica trade fair.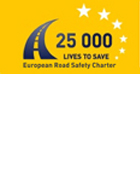 In 2010, Develter signed the European Road Safety Charter thanks to its many actions in Road Safety.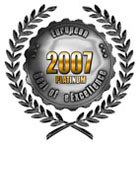 In 2007, the Concept Develter obtained the European Multimedia Excellence Label, Platinum category (Hanover – Cébit).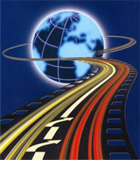 In 2006, our "Driving Simulator" received the Innovation Prize at the World Road Safety Film Festival (Geneva).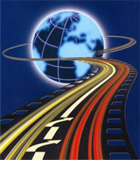 In 2003, our "Driving Reference Guide" received the 1st Prize at the International Road Safety Film Festival (Paris – Unesco).